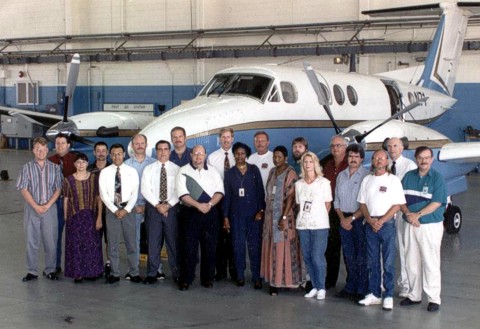 Flight Watch Class 98001
Course 50201
Graduated 8/6/98
Class Names (left to right)

Front row:
Doug Streu (NWS Instructor), Sandra Leone (Instructor), Marco Bohorquez (NWS Instructor). Remainder unknown.
Second row:
Bobby Prentice (NWS Instructor far left), Jon Osterberg (NWS Instructor, second from right). Remainder unknown.
Flight Service Specialists in training for Flight Watch, otherwise known as Enroute Flight Advisory Service, a service provided to pilots at selected AFSS facilities.