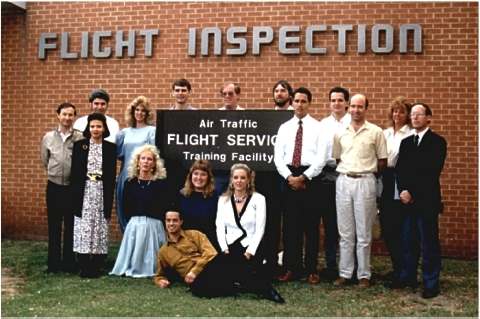 Class 90011
Course 50223
Graduated 10/25/90
Class Names:
Reclining: Joe Cortez (OAK).
Kneeling: Penny Davis (EKN), Shellie Bohan (BGR), and Jacquelyn Shawler (RIV).
Standing left to right: Herbert Linten (Butch) (GWO), Toni Tyson - Lead Instructor (COU), Randy Gow (RBL), Laura Kaplan (DCA), Thomas Karstetter (ALW), Jonathan Campbell (GWO), Bert Young (ENA), Edward Bentelin (BDR), Dennis Peters (IDA), Larry Myers (BDR), Christina Toon (EKN), Mark Rollins Assistant Lead Instructor.