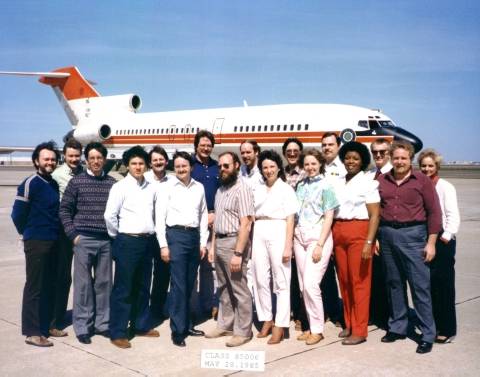 Class 85006
Course 50223
Graduated 05/28/85
Class names
Front Row: Liutauras Gedvilas, Cesar Perez, David Serna, Kirk Banner, John Harbison, Linda McClearn, Laura Williams, Esther Sawyer, David Carmona.
Back Row: ?, Rodney McClearn, Kenneth Snider, William Ronchi, Nick Filips, ?Instructor, Hollis Fowler (Instructor), Judy Smith (Instructor).
Order of the following names is unknown: Joe Auker, John Clemens, Kevin Coon, Elizabeth Maillet (not pictured).