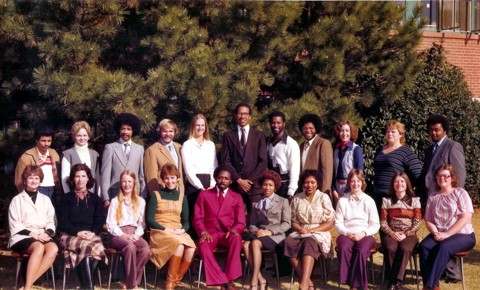 Class 8001
FAA National Predevelopmental Training Program
University of Oklahoma
10/30/1979 - 2/21/1980
Class Names (left to right)

Front row:
Gina Kinkead, Linda Pepitone, Lisa Fitzgibbons, Elaine Harrison, James G. Hudson, Yvonne D. WMS. Ruff, Thea Hatten, Harriet M. Liedtke, Verna Dummann, Mary A. Cooper.
Second row:
Mike Irizarray, Peggy Silex, Lew E. Jackson, Chuck Scott, Penny Sells, Timothy B. Bryant, Joseph L. Austin, Billy M. Murray, Francie Prijatel, Sharron Brisbin, Dannie P. Gore, Jr.