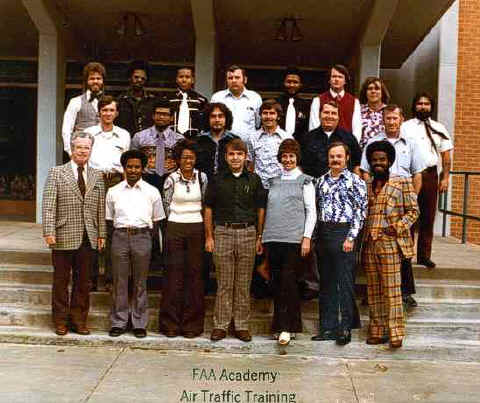 Class 75xx
Course 50202
Graduated Fall of 1975
Class Names (left to right)
Front Row: John McLaughlin (Instructor), John Garrison, Janet Hockenhull, Bob Sabaj, Nancy Bayson, ?, Raynell Brandon.
Middle Row: ?, Greg Lee, Jesus Aguilera, Carl Becker, ?, George Farler
Third Row: ?, Don Jones, Mike Ford, ?, ?, ?, Rich "Mike" Michael (Lead Instructor), Rich Madri (Instructor).
Unidentified. The following people have yet to be identified in this photo: Peter Bachelor, William King, Mike Norcross, Gerald Salerno, Rick Shively, Charles Wilson, plus one other.