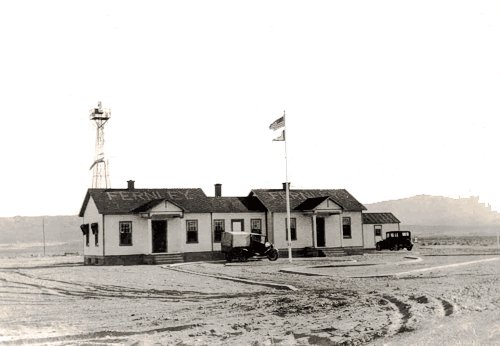 Submitted by Edward Rajki
Fernley Intermediate Field Radio Station, Nevada, Site 22, 1934.
Fernley radio, located about 3 miles NE of Fernley, NV (30 miles ENE of Reno), was commissioned in 1930 and decommissioned in 1937. Fernley provided assistance to pilots flying the San Francisco-Salt Lake Airway.
Return to Facility Photos home page.