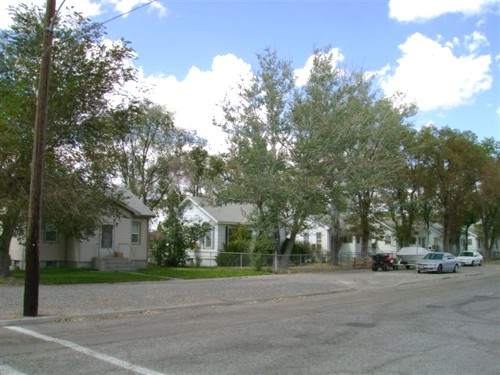 Submitted by Robert E. Pearce
Battle Mountain, Nevada. August 2007
A longtime local resident said these old airway radio housing units were originally located in Buffalo Valley, Humbolt County, and possibly Beowawe or Lovelock, Nevada. At some point they were transported to their current location (as of 2007) in Battle Mountain, Nevada.

The unit on the far left came from Buffalo Valley Airway Radio Station and can be seen in this 1942 photo (left side). As of 2007 the FAA still owned this house and has utilized it as an office for years.
Return to Facility Photos home page.