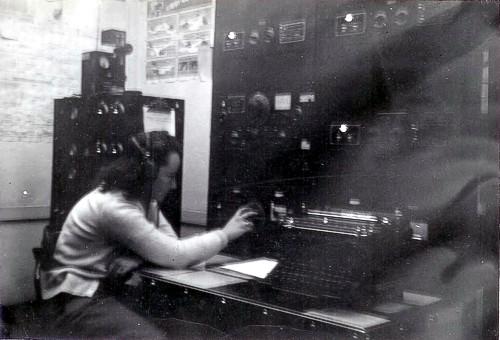 Submitted by A.C. Miller.
Montezuma Radio (KCEV), Iowa 1944-47.
My mother, Gwendolyn Jeanette Miller was an Aircraft Communicator, CAF-5 and CAF-7
in Montezuma, Iowa during WWII, between 1944 and 1947. Submitted by Gwendolyn's
daughter, A.C. (Ace) Miller.
View photo of Gwendolyn's CAA class photo, 1944.
Return to Facility Photos home page.