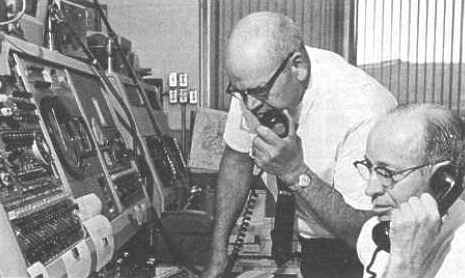 Grand Junction FSS (GJT), Colorado. 1970.
Both part of the original complement of the Grand Junction, Colorado FSS when it
opened in 1945, specialists Merton Smith (left) and Joe Bertrand each worked at
several early radio range facilities before embarking on 25 years of duty at Grand
Junction.
Return to Facility Photos home page.