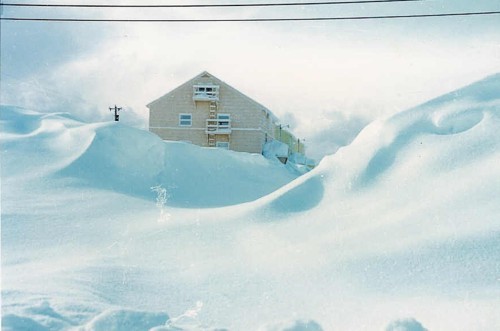 Photo by Frank and Barb Cokeley, submitted by Steve Forsyth.
Yakutat (YAK) FAA Housing, Alaska, late 1960's.
Winter time photo of government furnished housing for FSS and Airways Facility personnel stationed at Yakutat. There were three housing units. The yellow building in the forefront of the photo burned down in 1975. This photo depicts a typical winter in Yakutat during those years, however, snowfall is now considerably less than it was prior to the 1980's. Rain, bald eagles, fish, and brown bears flourish in the area. Yakutat FSS is now closed.
Return to Facility Photos home page.