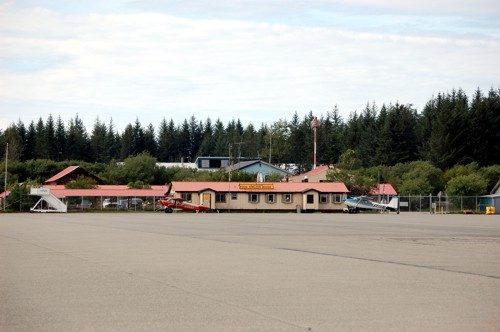 Submitted by Steve Forsyth.
Yakutat (YAK) FAA Housing, Alaska, late 1960's.
The Yakutat Flight Service Station used to be located in the second story of the blue sided building, which is located behind the tan building (with red roof) and between the two aircraft. Trees now obscure part of the building. The large structure behind the FSS building is the new State Shop building.
Return to Facility Photos home page.