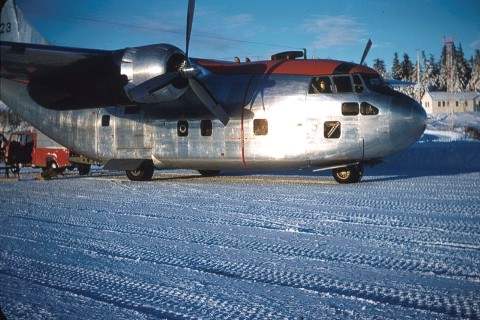 Yakataga FSS (CYT), Alaska 1957.
The well known FAA C-123 cargo plane parked on the ramp at Yakataga.
At the time of this photo the aircraft was brand new and yet to be painted
with FAA colors. This aircraft served FAA bush facilities throughout Alaska,
delivering food and household goods to hundreds of FAA employees. The
FSS can be seen to the far right.
Return to Facility Photos home page.