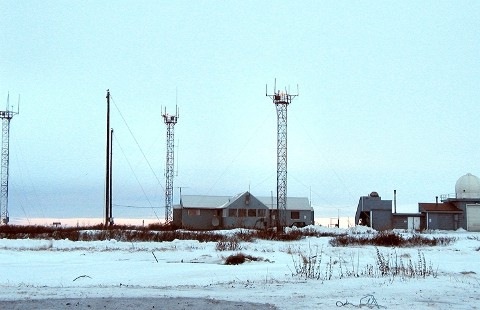 Kotzebue FSS (OTZ), Alaska.
Wintertime in Kotzebue. Kotzebue FSS is a level II FSS. During the summer
months one can literally step out the back door and catch fish in the ocean. The
Kotzebue Sound (Arctic Ocean) lays behind the facility. This water freezes over
during the long winter months. Entry into the FSS is obtained on the right side of
the building
Return to Facility Photos home page.