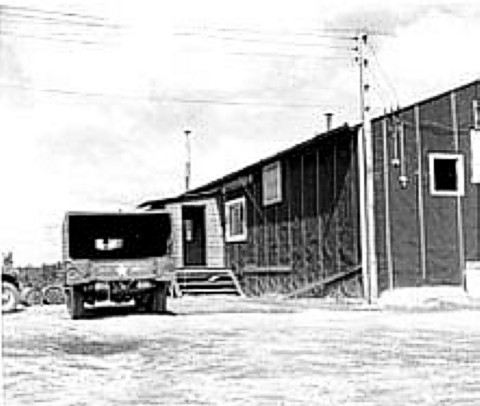 Photo taken and submitted by Brian Fortier.
King Salmon Airport (AKN), Alaska 1950.
Skytel, an unusual hotel located on the King Salmon Airport. One end contained a
restaurant run by a young man and his wife. The remainder of the building contained
a single room full of double-decker Army cots. This was hotel accommodations for
airline passengers booked for other destinations but detained by bad weather.
Return to Facility Photos home page.