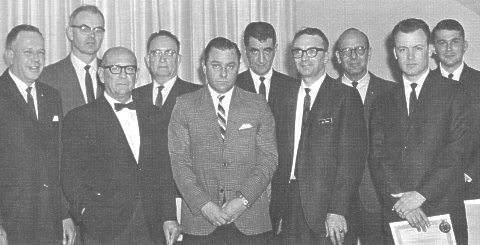 Kenai FSS (ENA) group award, Alaska 1969.
ATC specialists present to receive Certificates of Appreciation from the City of
Kenai during "Federal Aviation Day" luncheon honoring Kenai FSS are (left to right):
Roy Hoyt, FSS Chief John Hummel, Julian Spillers, Walter Hart, John King, Philip
Chatiain, Kenneth Jordan, Gusse Myer, Marshal Munro, and Danny Girton.
Return to Facility Photos home page.