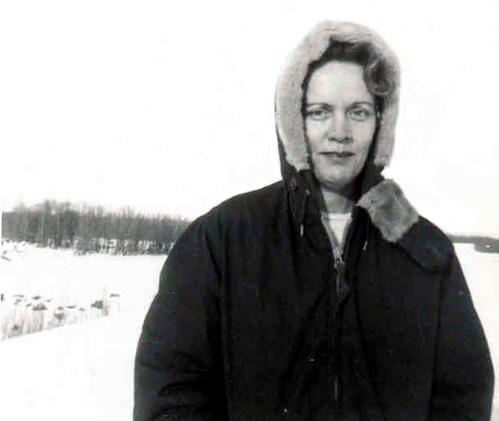 Submitted by John Keith.
Galena Air Force Base (AFB) Hanger (GAL), Alaska, 1956.
Hazel Keith while stationed at Galena Air Force Base with her husband, John R Keith. John was a Airways Operations Specialist (AOS) and Hazel was previously employed with the Civil Aeronautics Authority (CAA) as a Communicator up until about 1946. Previous to this assignment they were stationed at five other Alaskan facilities, starting in 1942 plus three facilities in the lower-48 states.
Return to Facility Photos home page.