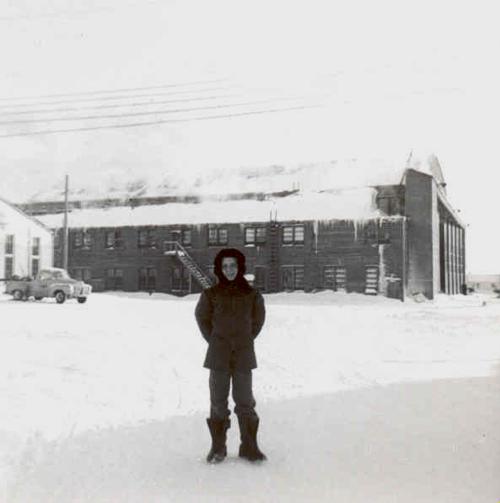 Submitted by John Keith.
Galena Air Force Base (AFB) Hanger (GAL), Alaska, 1956.
John Keith as a young man (10 years old) stationed at Galena Air Force Base with his Father, John R. Keith and Mother, Hazel Keith. Hazel was a Civil Aeronautics Authority (CAA) communicator up until John's birth and John R. Keith was employed as an Airways Operations Specialist (AOS) with the CAA. The AFB hanger is directly behind John.
Return to Facility Photos home page.