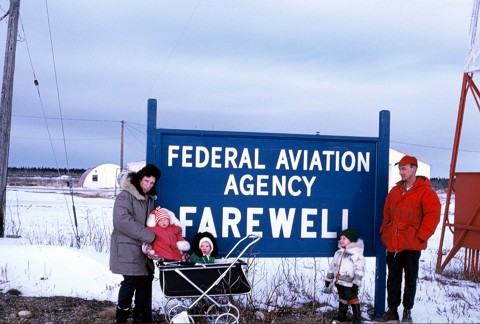 Farewell FSS (FWL), Alaska, 1964.
Patrick Adams, the person who submitted this photo, can be seen standing next to
his father, Leland "Lee" Adams, while Lee was stationed at Farewell FSS in 1964.
Patrick's mother, Ila Adams (far left), is holding their daughter Carole. Their son, Tim,
is sitting in the baby carriage.
Photo submitted by Pat Adams.
Return to Facility Photos home page.