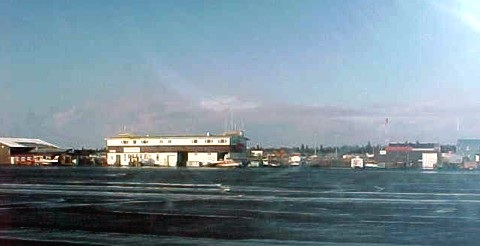 Dillingham, Alaska 1998.
Looking west from the runway, Dillingham FSS is located in the upstairs northeast
corner (right side corner closest to photographer) of this airline terminal building.
At least three airlines have owned and operated from this building over the years,
Wien Airlines, MarkAir, and Reeve Aleutian Airlines.
Return to Facility Photos home page.