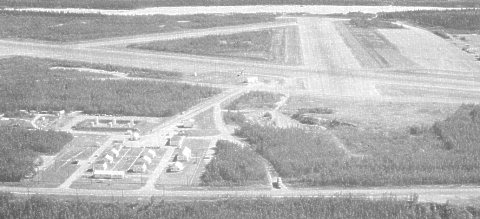 Big Delta (BIG) FSS and FAA compound, Alaska.
Ariel view shows FAA compound at Big Delta, Alaska. The Flight Service Station
can be seen near the center of the photo, close to the runway. Big Delta
facilities date back to 1942. Big Delta FSS is now closed.
Return to Facility Photos home page.