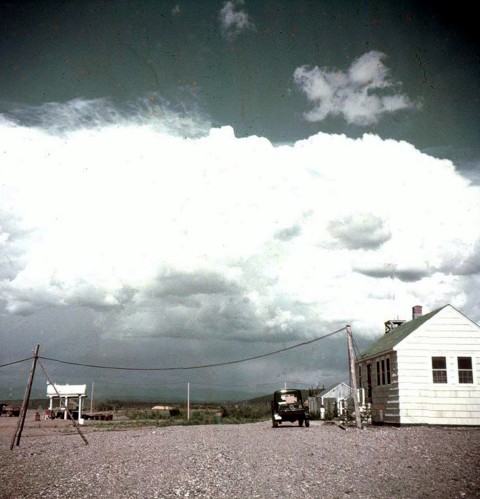 Bettles FSS (BTT), Alaska 1952.
Looking north towards the Brooks Range, the CAA Bettles FSS is located on the right
and the runway on the left beyond the edge of the photo. This facility provided air-to-ground
communications with aircraft but point-to-point communications was accomplished by
CW Morse code only. The station manger and the supervisory electronic technician's
office's were located in the north end of the building.
The cables seen supported by tripods could not be buried underground because of permafrost.
This Facility is now closed.
Return to Facility Photos home page.