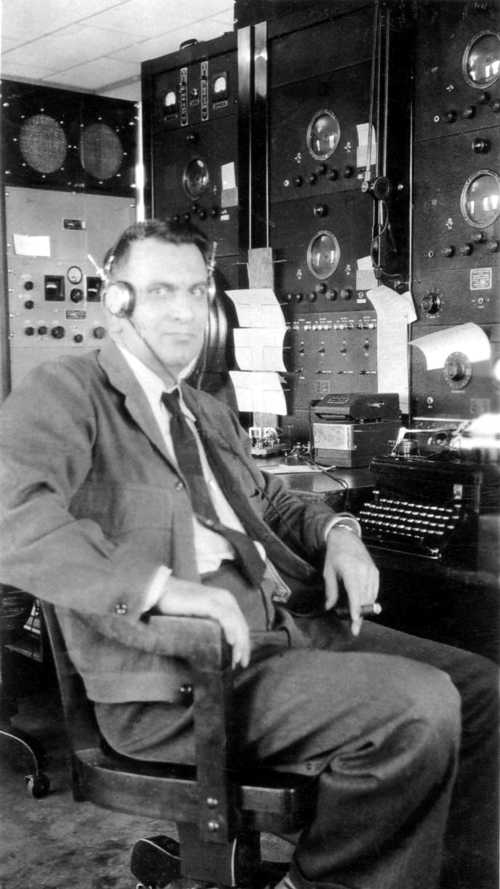 Submitted by Martha Ronaldson, daughter of above Arley Evans.
Nenana Radio (ENN), Alaska, 1944
Arley Evans (1905-1980) working as a radio operator at Nenana Radio with his wife Bernice (see photo). Arley was originally stationed at Nome Radio, his first Alaskan assignment, when World Ward II broke out.
Return to Facility Photos home page.