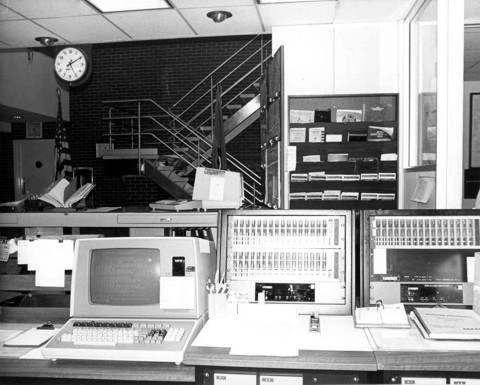 Buffalo FSS (BUF), New York, early 1980's.
Photo shows the GS200 system used by FSS.

The Buffalo FSS was located in the Federal Services Building on the general aviation ramp from around 1974 until April 1991 when personnel moved into the new AFSS building.
Return to Facility Photos home page.