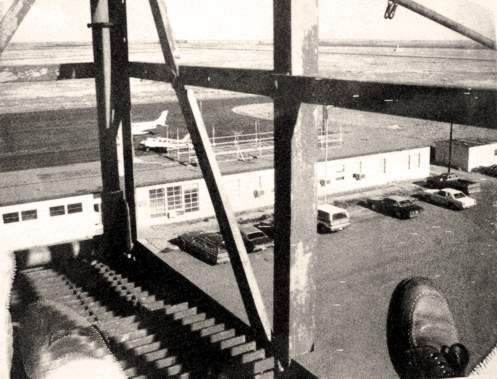 Photo taken and submitted by Nathan Sewell
Tucumcari FSS (TCC), New Mexico, December 3. 1980
Specialist, Nathan Sewell, climbed the nearby airport rotating beacon tower to snap this
photo of the Tucumcari FSS building. The set of three windows located in the center of
the building was the airport lobby area. Directly to the right of the lobby windows is
where the FSS pilot weather briefing counter was located as well as the FSS operations
floor. Further to the right was where the airways facility equipment rooms were located
which supported the daily FSS operations.
Return to Facility Photos home page.