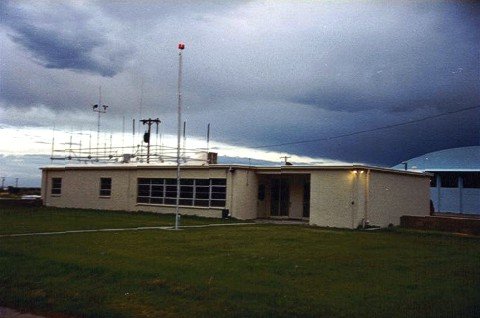 Deming FSS (DMN), New Mexico, early 1990's.
Thunderstorm brewing overhead.
Deming FSS closed March 31,1995. Alan Rudisill was the last employee out the
door. The facility was converted to a contract weather observation station where
Keith Brandt was employed as a weather observer until September 1997. ASOS
weather observation equipment replaced the human aspect of weather observations
in 1998. Upon closure in 1995, the FBO that was collocated in this same building
was moved to the north side of the field.
Return to Facility Photos home page.