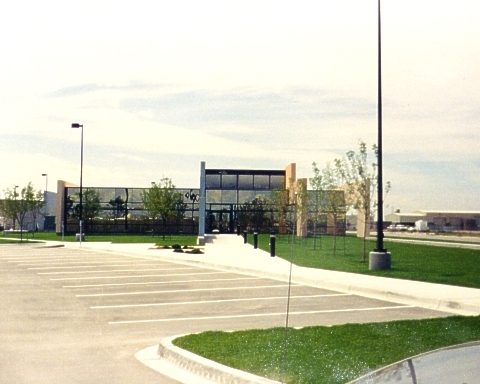 Albuquerque AFSS (ABQ), New Mexico.
The original Albuquerque Flight Service Station (FSS) was commissioned April 1, 1931.
The current Automated FSS (AFSS) opened on June 28, 1991. Since that time it has
consolidated and assumed the duties of the Flight Service Stations located in El Paso, TX
(decommissioned August 31, 1993), Gallup and Las Vegas, NM, (decommissioned
November 25, 1994), Deming, Tucumcari, and Truth or Consequences, NM
(decommissioned March 31, 1995), and Carlsbad and Roswell, NM (decommissioned
June 30, 1995).
The ABQ AFSS is responsible for providing services to the entire state of New Mexico
as well as the Texas counties of El Paso, Hudspeth, and Culbertson. The Albuquerque
Flight Watch area coincides with Albuquerque Center (ARTCC) boundaries and includes
parts of Arizona, all of New Mexico and parts of West Texas.
Return to Facility Photos home page.