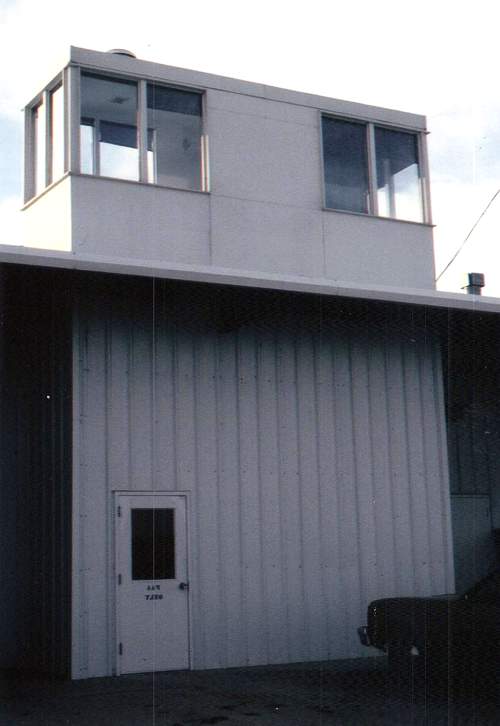 Submitted by Roger C. Bodtke
Omaha FSS (OMA), Nebraska Late 1980's
The Omaha Flight Service Station was moved to a new building on the Northwest edge of Epply Airfield in the early 1960's. A weather observation center was added on top of the FSS in the late 1980's.
Return to Facility Photos home page.