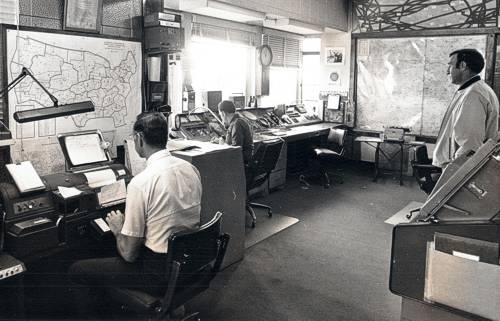 Submitted by Roger C. Bodtke
Grand Island FSS (GRI), Nebraska, early 1970's
Grand Island FSS operations area.
Far left is the teletype position, center, along the windows, is the Inflight position, and
Orin Cooter standing on the right. The Seth Thomas facility clock (center) was transferred
to Columbus AFSS (OLU), Nebraska when Grand Island FSS was decommissioned
October 1, 1988. The Seth Thomas clock was donated to the Strategic Air & Space
Museum in Ashland, Nebraska when Columbus AFSS eventually closed June 18, 2007.

Return to Facility Photos home page.