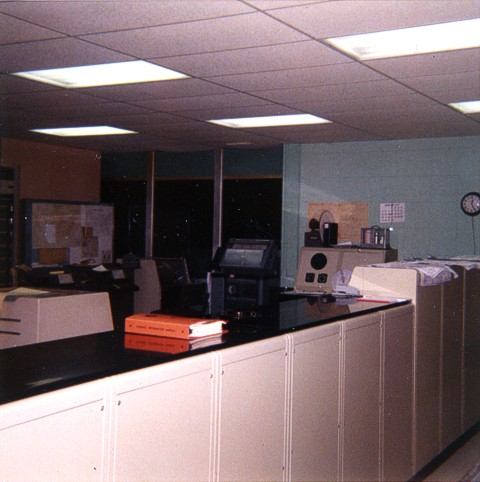 Cape Girardeau FSS (CGI), Missouri March 1973.
The Weather Observation console is located against the far wall, right side, near the
clock and the Alden Fax machine is located just to the left of it. Teletypes can be
seen in the far back, left side.
Return to Facility Photos home page.