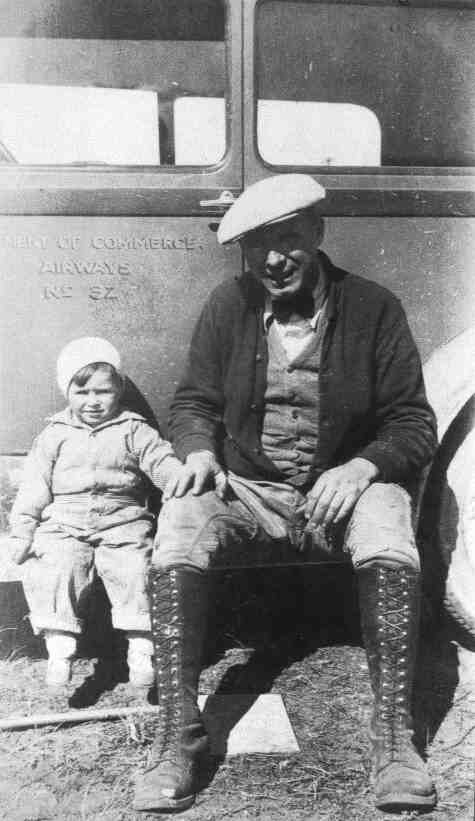 Light Line Airway Beacon Construction, Malad, Idaho March 1930.
The photo and text submitted by Joe Jennings
Francis Joseph Jennings was born on 9 January, 1894 in Somerville, MA. He
enlisted in the US Navy on 17 November, 1917. Frank was honorably discharged
aboard the USS Langley, on 22 November, 1922 at the rank of an Aviation Machinist
Mate First Class. On 26 December, 1925, FJJ (as he was also known), married my
grandmother, Catherine F. Hans, at St. Peters Church in Washington DC. FJJ
worked as an electrician in the late 20's. I'm not sure when he came to work for
the Dept. of Commerce, Airways Division, probably sometime in 1928. Francis
Joseph Jennings died on 17 November, 1931 at Anderson's Infirmary in Meridian, MI
from complications of "Ruptured Gangrenous Appendix". My father, FJJ's son, was
born 22 days later on 9 December, 1931 in Washington DC.
View a touching letter written to Mrs. Jennings in 1931, wife of above Francis Joseph Jennings,
regarding Joseph's death in 1931.
View additional photo of Francis Joseph Jennings.
Return to Facility Photos home page.