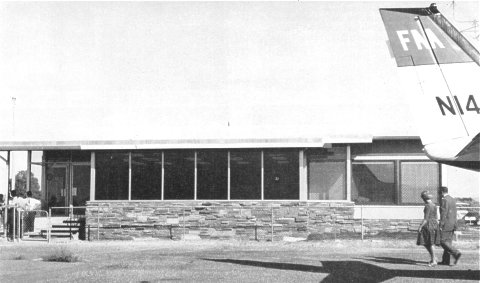 Burley FSS (BYI), Idaho 1964.
New Flight Service and FAA offices costing $200,000. The FSS compliment
consisted of seven specialists with Dean L. Lane as Chief of the Burley FSS.
Going back even further in time, back in 1885, a Colonel Miller took up a homestead
of 1,260 acres near the Snake River at Burley, Idaho. At about the same time Mrs.
Miller put in a claim on 480 acres in an area which is now the Burley town site.
Return to Facility Photos home page.