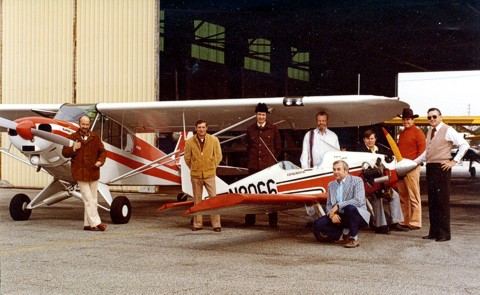 Tallahassee FSS (TLH), Florida, 1978.
Tallahassee FSS personnel listed from left to right:
Lee Adams, FSS Supervisor, unknown, unknown, unknown, Ted Burns (sitting on
the left wing), unknown (kneeling), Paul Dewie (wearing cowboy hat), Bob Hayden,
FSS Manager (far right in sun glasses).
Photo submitted by Pat Adams, Son of above Lee Adams.
Return to Facility Photos home page.