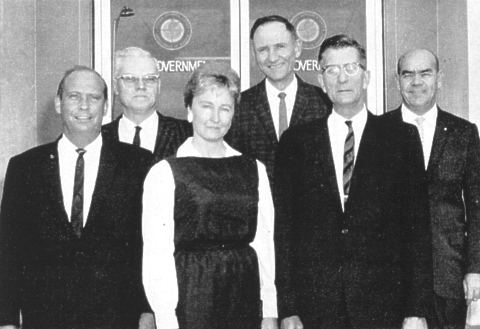 Miami International FSS (MIA) Administrative Staff, Florida 1963.
The administrative staff of the then busiest International Flight Service Station stand
in front of the FAA Administration Building.
Front row (left to right): Arthur Eno (Miami Area Coordinator), Sue Innes, and Henry
Ibbetson (Chief of the facility).
Back row (left to right): Theron Wheelock, Henry Dale and Morris White.
Return to Facility Photos home page.