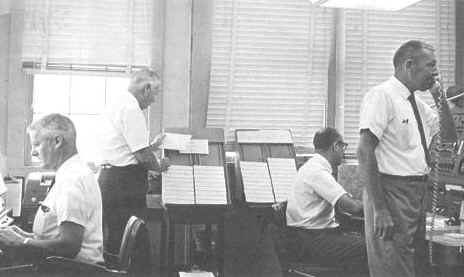 Melbourne FSS (MLB), Florida. 1969.
This team of specialists at Melbourne FSS briefed hundreds of pilots on weather,
routes, NAVAIDS and the like as they landed and departed during moon shot week:
(from left), Howard Rose; C. A. McAllister, FSS Chief, Frank Groves and Robert Lane.
Return to Facility Photos home page.