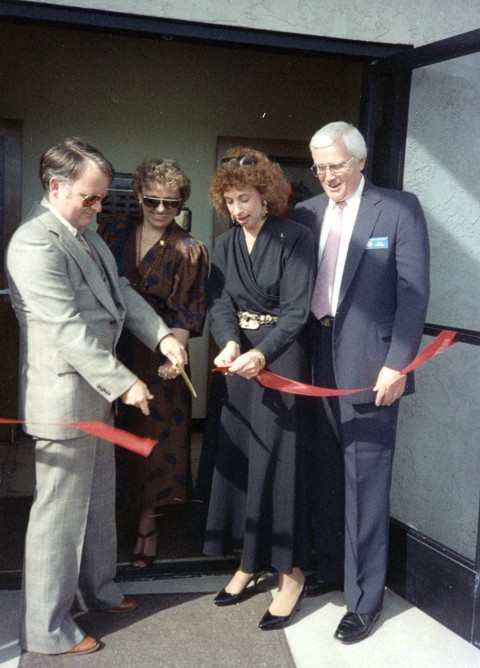 San Diego AFSS (SAN), California. December 8, 1987
San Diego AFSS dedication day, ribbon cutting ceremony. From left to right,
ATCS William Westin (NAATS FacRep), Jacqueline Smith (FAA Western Pacific
Region Air Traffic Division Manager), Arlene Feldman (FAA Regional Administrator),
Erwin Stanicek (San Diego AFSS Manager).
Return to Facility Photos home page.