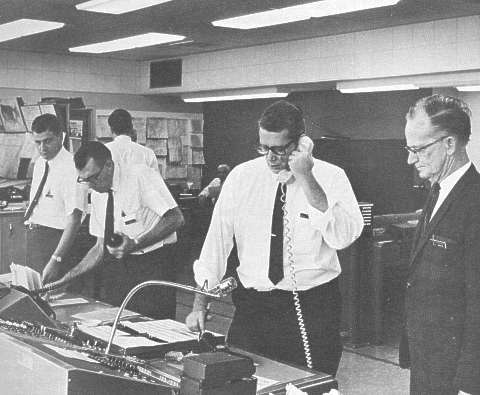 Red Bluff FSS (RBL), California. 1969.
During a test a real emergency occurred when another twin-engine aircraft had
trouble communicating in adverse weather. Red Bluff FSS personal, temporarily
sidetracked from the test to bring the real emergency under control and the plane in
safely, are (from left) Bob Aumcrots, Mel Jenkins, Dean Shipley, Watch Supervisor,
and Ed Johnson, Chief.
Return to Facility Photos home page.