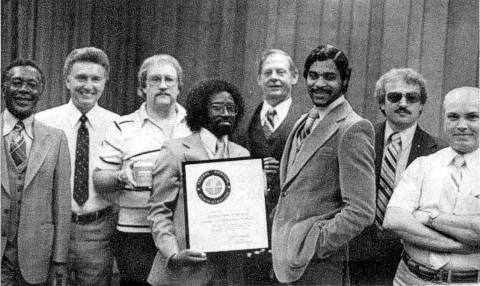 Los Angles FSS (LAX), California. 1981.
Supervisors and staff receiving the Facility of the Year Award at Los Angeles FSS.
From left to right are "Easley" Larkin", Ted Walters, Richard Leary, Lucius Hope,
(holding award), Finley Walters, Mike Millen, Mike Lammes, and Lowell Thomas.
Return to Facility Photos home page.