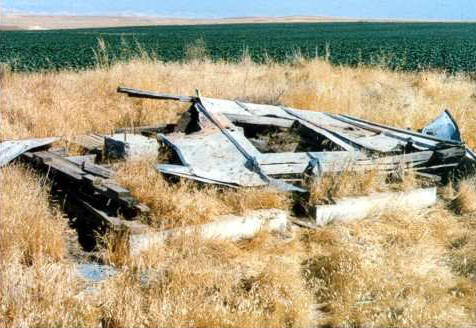 Airway Beacon LA-SF #32. Los Banos, California. June 1986
The winter of 1985-86 was harsh and windy, toppling the building walls. The roof was
blown across Arburua Road into a field. The generator building still bears the
characteristic white and red horizontal band on the walls. Since this photo was taken,
all the walls and roof material were removed from the site.
Site LA-SF #32 is located on Arburua Road, 7.5 miles south of Los Banos, California.
View roof photo
View 2005 photo
Return to Facility Photos home page.