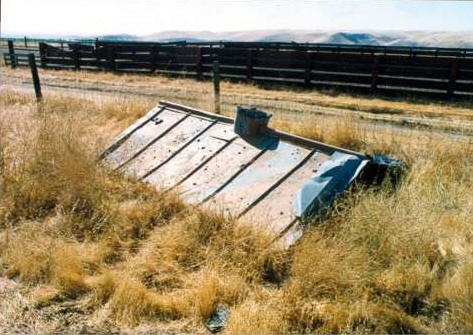 Airway Beacon LA-SF #32. Los Banos, California. June 1986
The winter of 1985-86 was harsh and windy, toppling the building walls. This roof was
blown across Arburua Road into a field. Since this photo was taken, all the walls and
roof material were removed from the site.
Site LA-SF #32 is located on Arburua Road, 7.5 miles south of Los Banos, California.
View walls
View 2005 photo.
Return to Facility Photos home page.